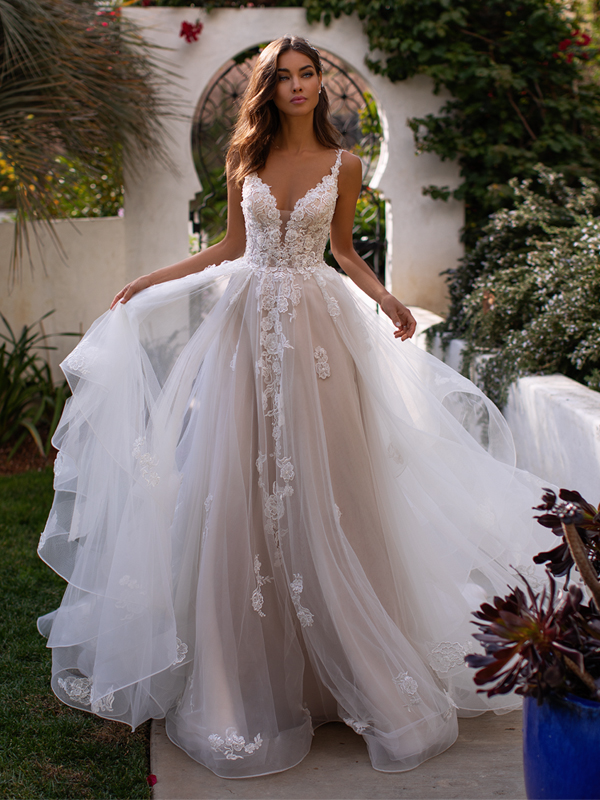 Trunk Shows
Designer Wedding Dresses by Moonlight Bridal
Our Vision
Discover Romantic and Beautiful Wedding Gowns from Moonlight Bridal
Every bride wants to look their best on their wedding day. Your dress plays a starring role in your overall bridal look, and often serves as inspiration for your makeup, hair, and accessories. It's important to choose a design that will wow from the moment you walk down the aisle.
With so many styles, silhouettes, and fabric options available, the experience of shopping for a wedding gown can seem overwhelming. Emotions can run high and you may be asked unfamiliar questions about materials, cuts, and designs.
MOONLIGHT BRIDAL has set out to create a wedding gown experience that every bride dreams about. From the very beginning of your search to the dazzling end result, we make sure you have everything you need to make an unforgettable entrance on your big day. We provide information on specific dress details including neckline style, fabrics used, and beading type so you know exactly what you're getting. From high quality materials and incredible fits to hand sewn detailing and embellishments, our gowns give each bride a luxurious look at an affordable price. Since 1986, MOONLIGHT BRIDAL has become one of the most prestigious names in the bridal industry.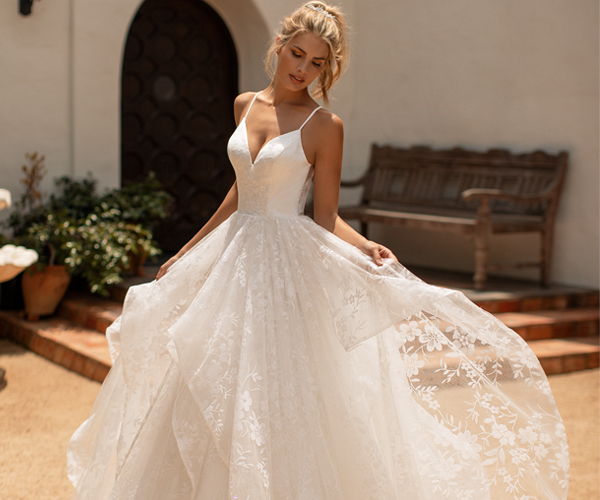 Find A Store
What Sets us Apart
Our Wedding Dress Designers Bring Unique Talents and Craftsmanship to Every Gown.
Whether you are searching for a simple, minimalist style that can be worn at a garden wedding or a more elegant style for a lavish affair, we offer three bridal collections so you're sure to find the perfect dress to fit your personal style:
Moonlight Couture: lace and beaded dresses
Moonlight Collection: romantic and affordable dresses
Moonlight Tango: chiffon gowns and reception dresses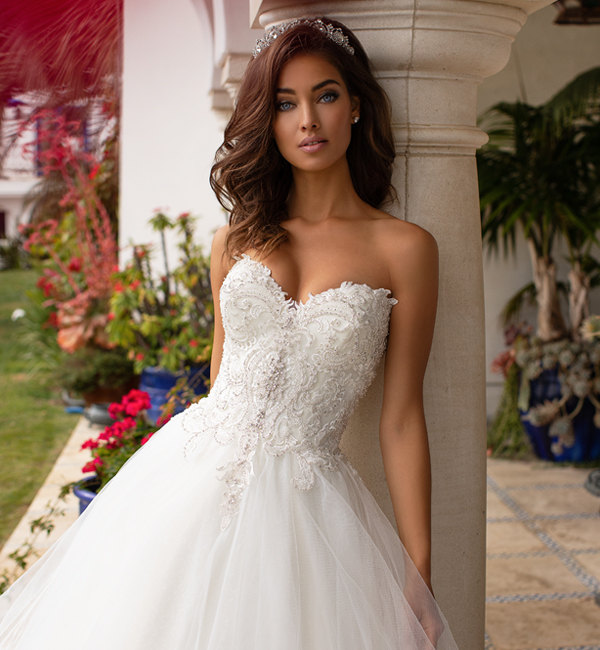 View Blog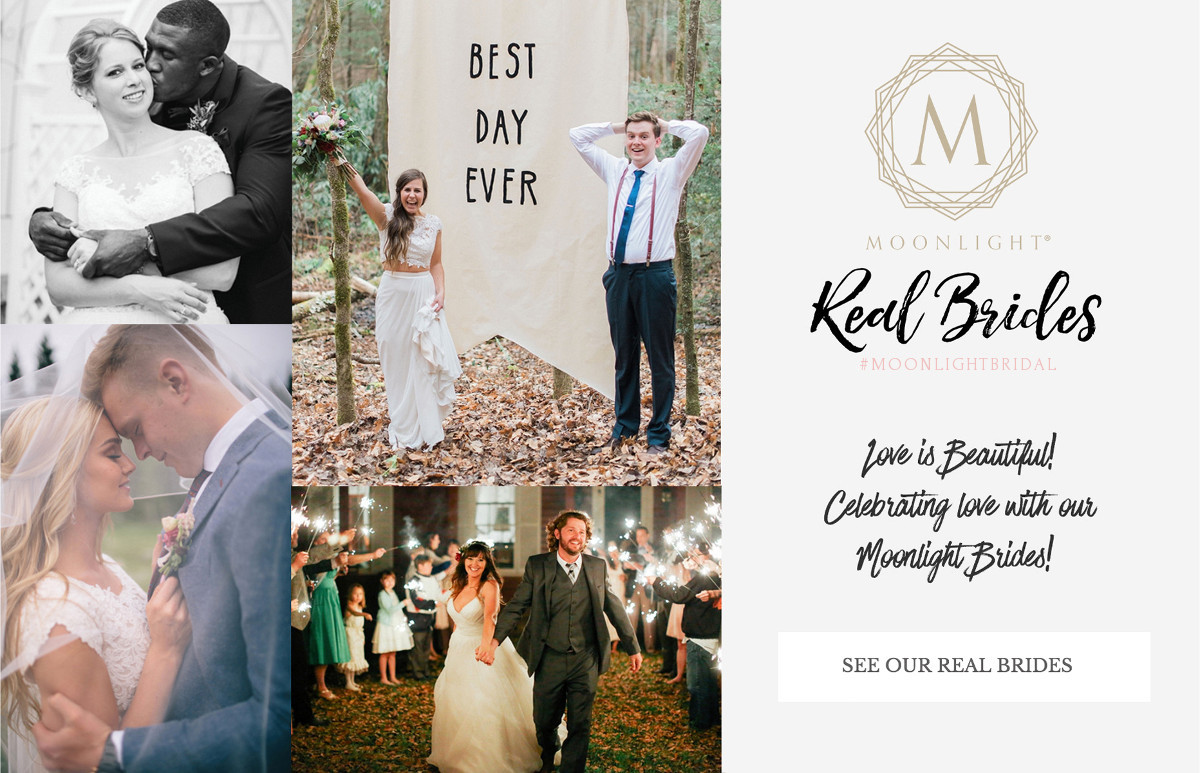 AT MOONLIGHT BRIDAL, we set out to create a bridal gown experience that everyone will remember (see this in action in our Real Brides section). Whether you prefer a mermaid silhouette or a ball gown style, each of our gowns is hand sewn with an emphasis on fit. We also create accessories, such as beaded headpieces and lace sashes, that help complete your look.
Our authorized retailers will use their expertise to help match you to your perfect gown. View our wedding dresses online and find the store nearest you.